I've launched my first product, the Software Engineering Unlocked Podcast, on Product Hunt a few days ago. You can see the submission here.
For it being the first launch, it went reasonably well. My number one goal was to see what it is like to launch at PH, so this one was easy to achieve 😉
In the end, the podcast reached 95 upvotes and made the 12th place on that day. Around 500 people visited the site, and that's around 400-450 more than on usual days. This is also similar to the number of people as a successful release of a new episode would bring in (on average). So, yeah, that was good. The podcast was also downloaded around 400 times on that day. Also, that's not bad.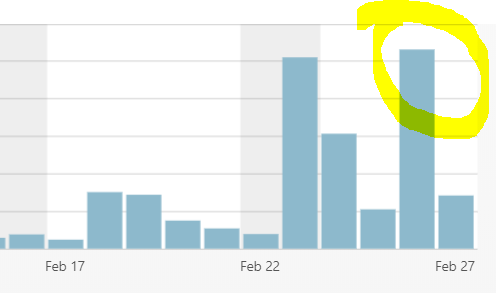 Another reason for launching on PH was to spread the word about the podcast. I wasn't sure what to expect. Podcasts aren't the biggest thing there and I knew that the PH audience isn't very targeted – so I did not expect the world from it.
So, I reached a few new people, but it's nothing that blew my mind 😉.

Still, the launch also had a very positive surprise, I did not anticipate. I reached quite a few people in my maker and indiehacker network that already follow my work! And, they showed up by voting and rooting for me – and that's the best outcome.
So my conclusion is that it wasn't a game-changer in terms of bringing in new listeners. I estimate the effect of doing the launch to be on par with releasing one new good episode. What was very good is that I finally can say, I did a PH launch and it's no mystery to me anymore. Also, it was great to show what I have been working on for six months now to people in my communities. It felt good that people took the time to upvote, and comment.
I plan to do it again, next time with less nervousness and less uncertainty about what to expect.